posted 04-01-08 01:05 PM EDT (US)
---
Update: nvc_for_the_soul has created an excellent PDF file listing the stats and abilities of all the buildable units for each of the races. It is available in the downloads section or you can just click here .

Hopefully this is something which will be appreciated not only by those who are already familiar with the mod, but new people who may be thinking of trying it as well.

Thanks a lot, mate!


NOTE: A new Update for Brave New World (BNW 3.2) is now available. It requires previous installation of UPatch 1.4, BNW 2.0 and BNW 3.0 Beta.

You can download the BNW 3.2 update by clicking on the link below:

Click here to download BNW 3.2 Update

The rest of this post was written in regards to the Beta version, but may still be of some interest to newer people who have not yet tried the mod.




Kirky

Greetings,

I have decided to release a beta version of BNW 3.0. Everything is not finished yet, but after such a long time working on it, I felt that enough is finished that I should make it available for those who may be interested.

DOWNLOADING THE MOD

BNW v3.0 Beta is a very large file (696mb zipped) and requires that both BNW 2.0 and UPatch 1.4 are already installed on your computer. When you install this new version of BNW it will overwrite some older ILBs with improved, newer versions. So it is important that BNW 2.0 be installed prior to installing this version. If you install BNW 2.0 after installing BNW 3.0 beta, you will overwrite some new versions of ILBs with old ones, which is something we don't want.

So if you have fullfilled these requirements, you can download Brave New World v3.0 Beta by selecting the link below:

Click here to download BNW 3.0 Beta

A GREAT NEW MAP!

After you have installed the update, I would very much recommend you head on over to the scenario section of the downloads page and get:



Roger has really knocked himself out on this map and it is stunning. It features beautiful landscapes, fantastic events and stuff you have never seen before! The map is a true masterpiece and I would really like to thank Roger for all his effort in making it. I hope some of you who download the map will also consider taking the time to post a comment there thanking Roger for the wonderful job he has done.

Three Cheers for Roger the Rampant!!!

INSTALLING THE MOD

To install BNW 3.0 simply unzip and run. Then run AoWSM Setup and make the sure the custom resources box is checked, then select BNW 3.0 from the list.

BNW changes the names of some things in game such as races, spells etc., and puts in a BNW title screen.
This will be done automatically the first time you install the mod. When you want the normal stuff back in, open your main Shadow Magic folder and run "Disable BNW 3 Extras". When you want the BNW stuff in run "Enable BNW 3 Extras". You can do this as often as needed. One puts in the BNW stuff, the other puts back the normal stuff.

That's it! You are now ready to play, and in this version you no longer have to load and save maps to play them, and you should even be able to play the campaign if you wish.

Special Thanks to PawelS for his Resource.ahr validating program which makes it so you don't have to load and save maps.

Here are some of the features included in this new version:

NEW RACES

The mod now features five new races: Arabians, Asgardians, Immortals, Morlocks and Zulians.

Special thanks to Iskatu Mesk for helping out by writing excellent descriptions for most of the new races.

RE-MADE RACES

As well as new races, the old races that are still used have been re-made and are really like new races as well. How this is done differs somewhat from race to race. For example, Dwarves have new units, but they also still retain most of their default units from the original game (with modified skills and stats). Other races such as Dark Elves have been completely redone.

So you will have to check this out for yourself, but I don't think it's inaccurate for me to say that nearly all the races are like new.

UPGRADED UNITS

Level one and two units for each race can now be upgraded to advanced units at gold medal. This a feature I really love, and feel adds tremendously to gameplay.


I expect this is something that will used to some degree in nearly all mods, and I would like to thank TurboBeholder who discovered how to do this. It was a great discovery and addition to the game. Also thanks to DimaGromyko who I believe first discovered how to mask the changeling ability. I need to also thank my friend, Merkraad, who wrote an excellent guide on this subject which he sent me long ago and has since been posted in the forums and in the modding wiki.

NEW HEROES

It wouldn't be BNW if it didn't feature many new heroes.
And this version more than doubles the number of heroes from 2.0!

BNW heroes are advanced and don't all necessarily adhere to a rigid class-based system. I often find that in my opinion at least, such rigid systems often relegate heroes of certain classes to more or less subclasses. And the heroes of these classes can often feel like they are of a much lower level than other classes. So in BNW I try to make all heroes good, and while there are differences in the various hero classes based on a number of factors, there is not a large overall gap between the quality of the heroes classes. All are good.

I think I should mention that while there are five classes of heroes in shadow magic, many BNW heroes don't fall into one particular class, but are more like mixed classes and you have Ranger/Clerics, Fighter/Thieves, Warrior/Priests and so on...

Also, in this version of BNW heroes start with slightly less stats than previous versions. So you will have to be extra careful with them, especially in the early stages of a game. If you do take care and use them wisely, then they will become the mighty champions and true heroes they are meant to be!

All BNW heroes use a high quality unique body graphic and have wonderful portraits. I hope that all will have their own individual stories before I am done as well. Many do, but there is still work to be done in this area.

I think BNW heroes are very special, and if you play the mod, there's a chance you may think so too.


Many new wizards have also been added and some extra ones are included.

NEW UNITS

It probably isn't necessary to also mention new units after already talking about the new races etc. However, as well as new units for each race, there are also many new additional units that appear as independents, as I like to use a lot of these for recruitment structures, quest rewards, guards and so on... Generally, I just like having a wide variety of stuff while playing. So you can expect to see all kinds of new units in this version, with everything from animals to mad ogres and even occasional sci-fi stuff which I know some really enjoy, heh.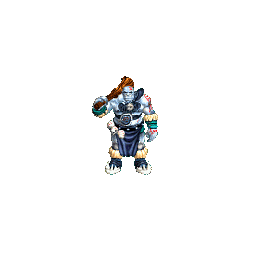 RACIAL SHIPS

A long time ago a couple of guys by the names of cowboys94 and RMX suggested racial ships for BNW. Well..it took a while (like three years,heh), but this new version has racial ships. They are in the editor now but are not yet available in shipyards as I have not yet finalized their stats/costs or which ship goes to which race. I also haven't decided yet if they will replace the default generic ships or if each race just gets an additional unique ship. However, in this beta version you can check them out in the editor and place them on maps if you wish.

So anyway, I doubt you guys are still playing this game, but thanks for the suggestions!

NEW MAP STRUCTURES

BNW 2.0 added some nice new map structures and 2.5 (which I imagine most people will never of seen as it was never available in the downloads section) included many more. There are some nice new ones in this version as well and more will be in the final version.

SPELLS & ABILITIES

There have been various additional tweaks and adjustments in these areas as well as some new summon spells. A couple I really like are the Headless Horseman with his firebombs that stun and the frost-blowing magical Snowman!

You will also see more units with advanced skills like Marksmanship V, Leadership IV etc. These type of things are often given at gold medal, but also to units where I just think it fits.

Special thanks to PawelS and his excellent uniteditor2 program which allows mod-makers to give advanced abilities to units.

MAP COMPATIBILITY

The mod was made to be as compatible as possible with maps made for the default rules, with thought and care given to how changes would affect playing maps. This not only includes the actual changes or additions the mod makes, but also the method in which they were made.

For example, different sections of the editor you have to be careful with. In some areas it may be fine to do things a certain way (delete and replace, cut and paste etc.), but in other areas this may not be a good idea, especially if you want people to play normal maps with your mod. If the mod is not designed to be compatible with maps then it may not be as much of a problem. However, With BNW I do want people to be able to play maps, and so I try as much as I can to do things in ways which will work well in general, but also work well with maps.

However, that being said, BNW is a mod and not a patch, and when you play a map with it things are meant to be different. Also there's a limit to how much compatibility I can have, and still have the mod be what I want it to be.

In BNW 2.0 when you played maps any custom heroes the map-maker included continued to use the default generic rider graphics. Well I decided to change that and in this version a unique body graphic will be used as the default for the various classes of heroes of each race. Now these won't always match very well tcustom portraits that map-makers may of included for their heroes. However, this was inevitable with the new races, and there is no point keeping the default generic riders in my mod any more.

Likewise, while one can change the text in game (Frostlings become Asgardians etc.), this doesn't affect text that map-makers add to their maps. So text in maps will often still refer to things from the normal game and not BNW.

In terms of actual gameplay, while there are many changes, we do try and keep the basic structure of the game intact. And when I put new units in, I keep in mind the unit it is replacing. So you won't have things like a level four Dark Elf unit being put in a slot used by a level two Archon unit etc.

Now that being said, there are a very few instances where to have complete compatibility with maps, comes into conflict with what I feel is best for my mod. And in these cases I choose what's best for my mod over compatibility with maps.

An example of this is Zulian heroes. Zulians replace Draconians in this version of BNW, and any maps which have Draconian heroes will now have Zulian heroes in their place. This, of course, is how it should be in a mod where a race is replaced by another. If Draconian heroes appeared as heroes from some other race other than the one which replaces them...well, that would be a problem.

The thing is, while Draconian heroes have floating, Zulian heroes do not, and this has the possibility of causing a conflict with maps where Draconian heroes may be required to float around the map in areas not accessible by walking. In fact, if a Draconian hero is placed on lava on a map for example, when you went to play that map with BNW that hero would not appear.

Now I have no idea how many maps like this exist. I suspect very few, possibly even none. However, it does illustrate the point that while I have tried to make my mod as compatible as possible with maps, it is a mod which makes many changes, and in some rare instances these changes may adversely affect the playability of a particular map.

In general though, I think that you will not have many problems playing maps made for default rules with BNW. If you enjoy BNW, and it is a good map, then you will enjoy playing that map with BNW.
WRAPPING IT UP

Let me end by saying that this is a beta version, and of course that means it is not completely finished. Many units still need new descriptions and some still use old ones and in game text still needs to be changed in more areas for example. There are things I just haven't gotten to yet, and there will undoubtedly be many changes and additions in the final version. However I believe most things are setup well and there should not be significant bugs or oddities in the mod.

I plan to try to hopefully release a final version before too long and if you would like to offer suggestions or perhaps even help out a bit by possibly writing a unit description or two, please send an e-mail to:

Capt_Kirk_Picard@hotmail.com

Adios!

Kirky

[This message has been edited by Kirky Picardo (edited 11-22-2020 @ 01:12 AM).]